CHIP is a not-for-profit organization affiliated and staffed by health professionals from the McGill University Health Center (MUHC), the Jewish General Hospital, and the St. Mary's Hospital Center.

CHIP does not receive any financial support from the provincial or federal governments or the McGill University teaching hospitals. It exists solely because a core group of physicians and health care professionals strongly believe that what they do makes a difference in our lives and to our community.

CHIP programs are subsided largely from the generosity of donors such as yourself, through philanthropic foundations, corporate sponsorships, and fundraising activities and by program user fees. Your donation will allow CHIP to continue to offer our programs to the Montreal community.

Donate Information
There are 2 easy ways to make your donation. Pledges over $20.00 will receive a tax receipt.
Donate online:
Click the DONATE ONLINE button below, this will take you to the online MGH Foundation page which manages our CHIP Fund.
Please make sure that you clearly designate your donation to CHIP by selecting the "Other" tab and writing in CHIP in the space provided.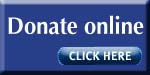 Donate in person:
Come to the CHIP office at 5400 Westbury Ave rm#139 and speak with one of our staff.

THANKS FOR YOUR HELP!